Welcome to the ISWSC
The International Society of Worldwide Stamp Collectors serves the interests of all worldwide collectors. It strives to promote the fun and fascination of worldwide stamp collecting to young and old alike, and has an active outreach program serving youth, their leaders and and stamp collectors of all ages and experience levels.
Look at the benefits we have to offer. We'd like to hear from you!
Executive Director's Report
After reading my last column, member Art Filek asked if he could send me some defaced stamps for my colleague who collects such things. He sent a nice envelope covered in stamps. It arrived at my box with Sharpie marker lines through every stamp! I just had to send him a picture and all I could do was just shake my head.

For those of you who get The Circuit by mail, you may have noticed that the last few issues were in color. Looks great, doesn't it? It is a trial and here's what it costs: we spend $27 per person per year to mail the circuit in black and white. For color, add on an additional $17. Dues are $15 a year for electronic delivery and $18 for mail. As you can see, the electronic members subsidize the mail members. About half of our members get The Circuit by mail. The Board has yet to decide on the future of color for mail delivery. On a long term basis, the additional almost $500 per issue or $3000 per year may not be feasible in the long term.

For those of you that struggle with the Scott listings for the British Machin definitives, there is a great website which lists them all: https://adminware.ca/machin/. Have a website you really love? Share it with us. Send me the link and I will post it in my columns and on our website. There's so much out there and it is impossible to find it all. Share your favorites with us!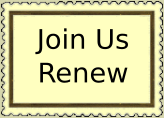 Member Programs
Sales Circuit
Swap Circuits
Large Online Swap Circuit (Info Page)
ISWSC Large On Line Swap Circuit (Program Page)
Omni Exchange
Premium Circuit
Mail Bid Sales
Members Area
For ISWSC Members please click HERE to access the members area.
Please Consider Donating to the ISWSC
please note that donations to the ISWSC are not tax deductible
ISWSC on Social Media
Did you know that we are also on Facebook. Head over to https://www.facebook.com/ISWSC and like us.
Ask the Stamp Answer Person a Question
Due to problems we are having with Bravenet we have created our own version of the Stamp Answer Person page. Click here to ask the Stamp Answer Person a Question
Call for Email Addresses
For all non-US and US based members who wish to receive an electronic (PDF) copy of the circuit, can you please provide your email address to the Executive Director at executivedirector@iswsc.org
Whats New