Welcome to the ISWSC
The International Society of Worldwide Stamp Collectors serves the interests of all worldwide collectors. It strives to promote the fun and fascination of worldwide stamp collecting to young and old alike, and has an active outreach program serving youth, their leaders and and stamp collectors of all ages and experience levels.
Look at the benefits we have to offer. We'd like to hear from you!
Executive Director's Report
I look at a lot of collections. As the phone contact for our local Sacramento Philatelic Society, I hear from people seeking collection disposal advice at least once or twice weekly. I meet with many folks to assess their collections and point them in the right direction. But two I saw in the last week have me shaking my head. Both were life-long collectors but neither of them had any connections to organized philately. For two different reasons, age in one and a move in the other, they now wanted to sell their collections.
One of the beauties to stamp collecting is that you can do it any way you want. We don't look at our collections from the standpoint of salability when we begin collecting, if ever. We don't often consider that our collections or the stamps within, will live long after us. But maybe we should.
The first collector had home-made pages neatly drawn and housed in binders. But the stamps that were meant to go on those pages were, for the most part, not mounted. They were loose in baggies in the front of the album. Each album had a tally sheet with the Scott number ticked off if the stamp was there. And most every stamp had its catalog number written in pen on the back of the stamp. The few albums where the stamps were mounted were messy with pages loose and different paper stock and styles scattered throughout.
The second collection was entirely different. This collector inherited his grandmothers and aunts worldwide collections and worked on it with them while they were alive. He spent most of his work life in the military and traveled all over the world. Where ever he went, he bought every stamp issue their post offices had. He also bought from approval dealers and stamp shops. He lived in a few countries for periods of time and had lovely mint material from those years. It was full of memories of people and places. He kept his stamps neatly tucked into black Vario pages which filled 14 albums. He organized his stamps by country then size. So small stamps were on the first pages, then larger portrait format, then larger landscape format stamps and really big ones, then souvenir sheets. If a set had more than one size stamps, they were often not together. There were many pages of incomplete CTO sets from his younger years.
While the second collection had value to it, the value was diminished by the haphazard organization. No recognizable catalog system was used or ever consulted. A dealer factors time into a buy offer and reassembling sets or figuring out what was in a set and what was a partial set was going to take some time. The first collector's stamps were near to worthless. Pen marks deface the stamp, even on the reverse side, and few collectors would want them.
Had either of these collectors been part of a club or society, perhaps some gentle guidance would have improved the situation. But stamp collecting is often a solitary hobby. The elderly man with the pen marked stamps was surprised that his stamps were rendered near worthless as he thought folks would need to know the identity of the stamp and marking them such, to him, was a plus. The collector who organized by size really enjoyed the time he spent with his stamps and kept them in pristine condition. While he did not ruin them, his organizational system lowered the value somewhat. He would be better off selling to a collector with the time to spend on it.
Several years ago, the stamp club received a donation of over a hundred half size binders where the stamps were organized by country then using the Scott design number, not the catalog number. I never knew whether this was deliberate or a mistake but stamps with the same design number were grouped together regardless of when they were issued. There were thousands of stamps and it was a mess to organize. Great rainy day (days, months) project for a collector but little resale value.
If you want your collection to have value when you are gone, consider factors such as neatness, catalog number organization, and storage so stamps stay in good condition. Let your family know where to go or whom to contact for disposal. Don't leave it to chance.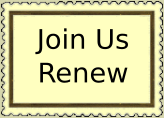 Member Programs
Sales Circuit
Swap Circuits
Large Online Swap Circuit (Info Page)
ISWSC Large On Line Swap Circuit (Program Page)
Omni Exchange
Premium Circuit
Mail Bid Sales
Members Area
For ISWSC Members please click HERE to access the members area.
Please Consider Donating to the ISWSC
please note that donations to the ISWSC are not tax deductible
ISWSC on Social Media
Did you know that we are also on Facebook. Head over to https://www.facebook.com/ISWSC and like us.
Ask the Stamp Answer Person a Question
Due to problems we are having with Bravenet we have created our own version of the Stamp Answer Person page. Click here to ask the Stamp Answer Person a Question
Call for Email Addresses
For all non-US and US based members who wish to receive an electronic (PDF) copy of the circuit, can you please provide your email address to the Executive Director at executivedirector@iswsc.org
Whats New